Setting the PTT button for an iOS Bluetooth accessory
To set a button for a Bluetooth device: 
In this example, we'll be setting the PTT button on an AINA speaker/mic model APTT300A61. Other supported Bluetooth accessories will use the same steps but will display your accessory's name instead.
Using manufacturers instructions, pair the device to your iOS device (iPhone, iPod, iPad)
On the main menu, select Options
Select the Push-to-talk buttons option
Select Add New Device to display the AINA Model APTT300A61
Press a button on the AINA device to use as a PTT button
The new button named "APTT300A61" is added to your list: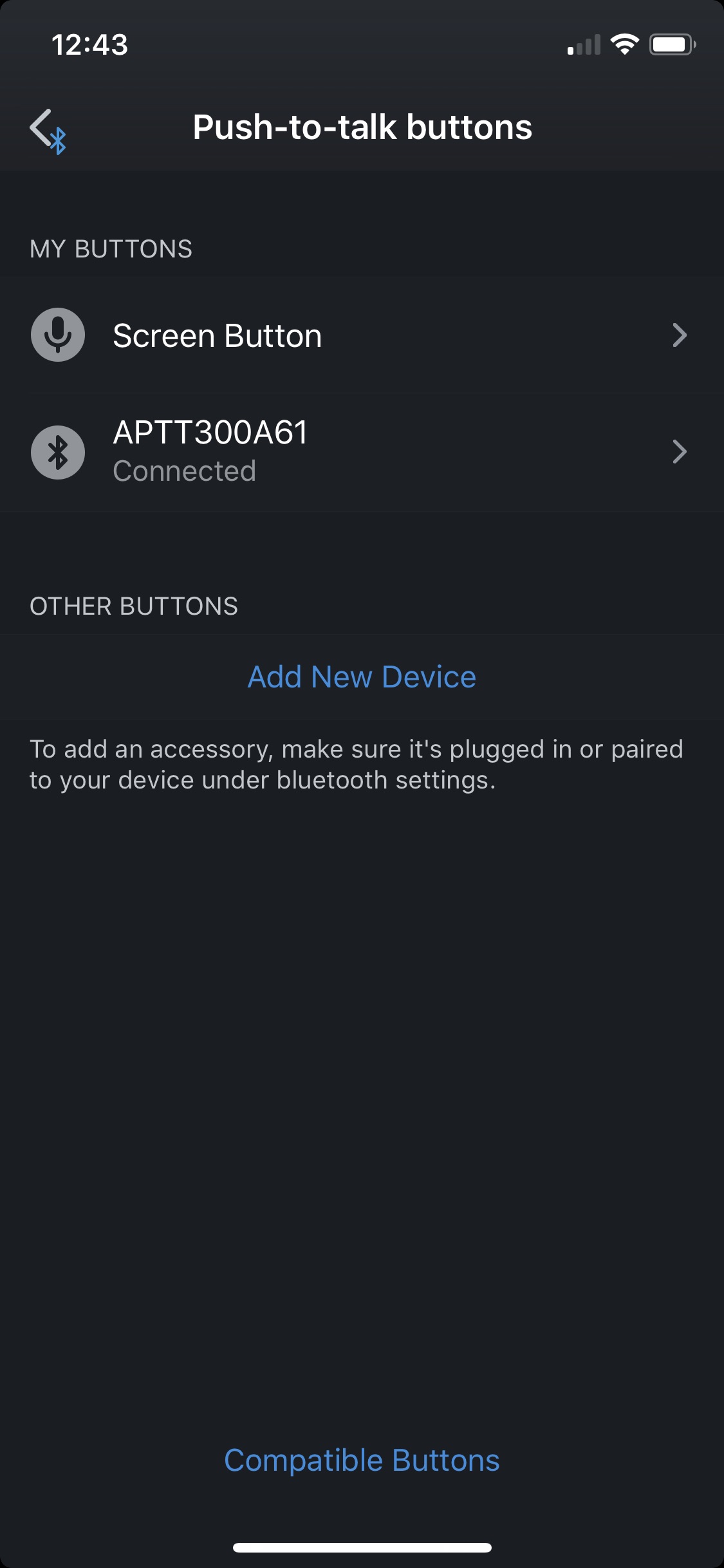 Test the PTT button by using it to send a message to your Echo contact on Zello.
Questions? Contact us or submit a new ticket for support-related inquiries.